Reimbursement &




Health Policy Support

Your one-stop resource for coding,
reimbursement support, and education.
Reimbursement & Health Policy Support
Your one-stop resource for coding, reimbursement support, and education.
Click below to download the Bracco HCPCS Code Book
Click on a product below to learn more about its reimbursement.
Click on any product above for more information about its reimbursement, indications, and important safety information, including full prescribing information, Boxed WARNINGS, and applicable Medication Guides.
Webinars
Access CE-accredited, value-based webcasts about coding, coverage, and payment.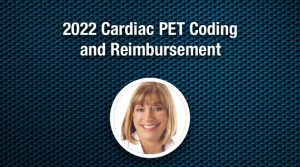 2022 Cardiac PET Coding and Reimbursement
Presented by
Denise A. Merlino, CPC, MBA, CNMT
Sign up to receive educational mailings and invitations to future webinars
News
Reimbursement and health policy news from industry experts.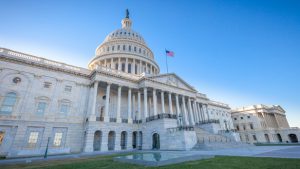 Physician Fee Lookup
CMS has updated the Medicare Physician Fee Look-Up Tool with 2022 payment rates! To find the most up-to-date fees, click here.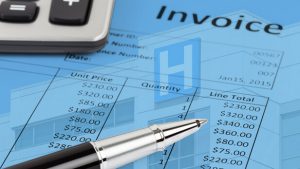 Hospital Price Transparency
Beginning January 1, 2022, CMS has increased the penalty for some hospitals that do not comply with the Hospital Price Transparency final rule. However, it has been noted that thousands of hospitals are not in compliance. Click here to learn more.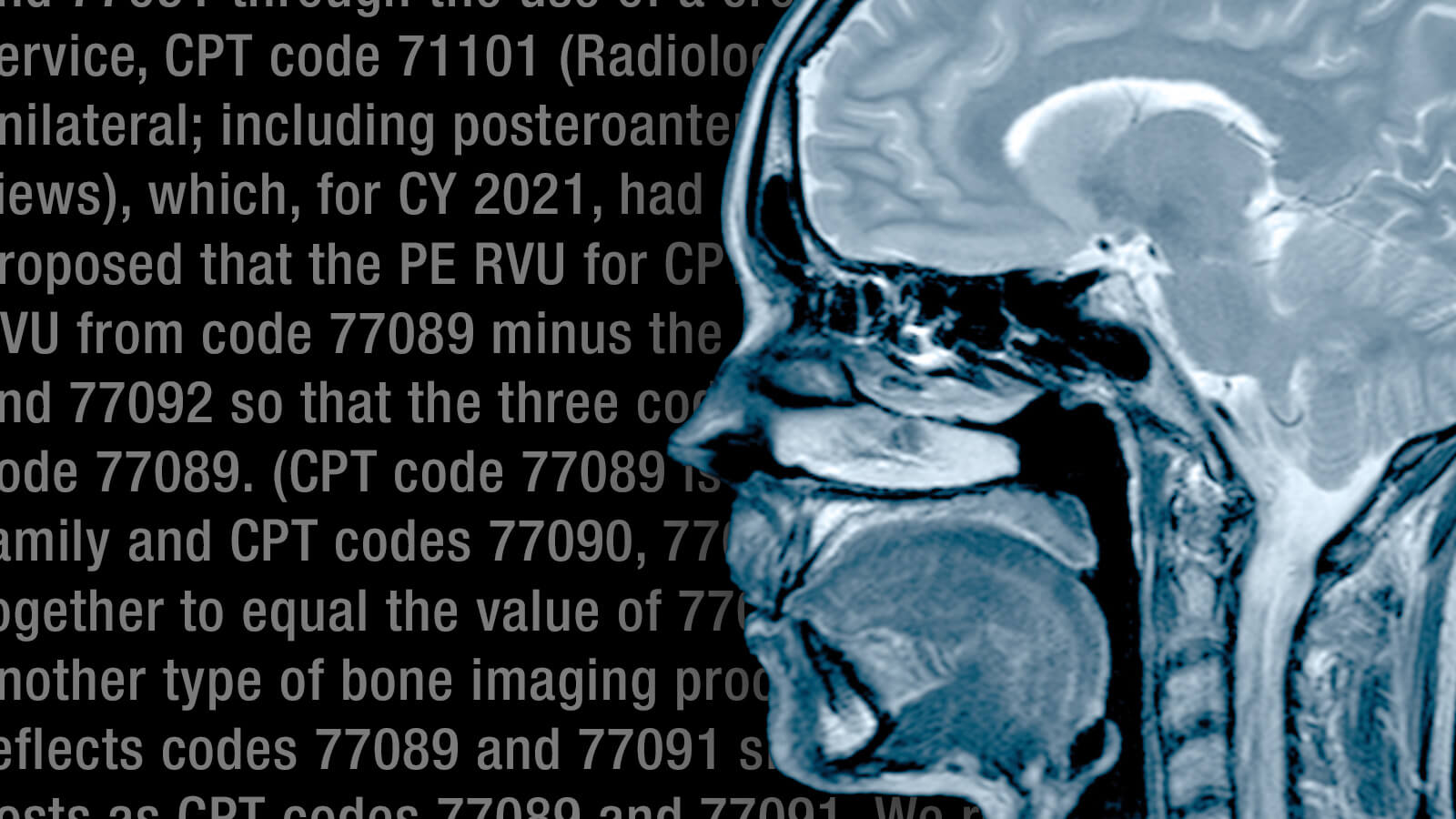 ACR on MPFS Final Rule
CMS has finalized its rules for 2022 and ACR has released a comprehensive summary of the implications for radiology. Click here to learn more.
Disclaimers
The information provided is general reimbursement information for Bracco products. It is not legal advice, nor is it advice about how to code, complete or submit any particular claim for payment. Although we supply this information based on our current knowledge, it is always the provider's responsibility to determine and submit appropriate codes, charges, modifiers and bills for services that were rendered. This coding and reimbursement information is subject to change without notice. Payers or their local branches may have their own coding and reimbursement requirements and policies. Before filing any claims, providers should verify current requirements and policies with the payer.
CPT® copyright 2021 American Medical Association (AMA). All rights reserved.
Fee schedules, relative value units, conversion factors and/or related components are not assigned by the AMA, are not part of CPT, and the AMA is not recommending their use. The AMA does not directly or indirectly practice medicine or dispense medical services. The AMA assumes no liability for data contained or not contained herein.
CPT is a registered trademark of the American Medical Association.
ProHance® (Gadoteridol) Injection, 279.3 mg/mL
and
ProHance® MultipackTM (Gadoteridol) Injection, 279.3 mg/mL
Indications and Usage:
CENTRAL NERVOUS SYSTEM
ProHance® (Gadoteridol) Injection, 279.3 mg/mL is indicated for use in MRI in adults and pediatric patients including term neonates to visualize lesions with disrupted blood brain barrier and/or abnormal vascularity in the brain (intracranial lesions), spine and associated tissues.
EXTRACRANIAL/EXTRASPINAL HEAD AND NECK
ProHance (Gadoteridol) Injection, 279.3 mg/mL is indicated for use in MRI in adults to visualize lesions in the head and neck.
IMPORTANT SAFETY INFORMATION:
WARNING: NEPHROGENIC SYSTEMIC FIBROSIS
Gadolinium-based contrast agents (GBCAs) increase the risk for NSF among patients with impaired elimination of the drugs. Avoid use of GBCAs in these patients unless the diagnostic information is essential and not available with non-contrasted MRI or other modalities. NSF may result in fatal or debilitating systemic fibrosis affecting the skin, muscle and internal organs.
The risk for NSF appears highest among patients with:

chronic, severe kidney disease (GFR <30 mL/min/1.73m2), or
acute kidney injury.

Screen patients for acute kidney injury and other conditions that may reduce renal function. For patients at risk for chronically reduced renal function (e.g. age > 60 years, hypertension or diabetes), estimate the glomerular filtration rate (GFR) through laboratory testing.
For patients at highest risk for NSF, do not exceed the recommended ProHance dose and allow a sufficient period of time for elimination of the drug from the body prior to re-administration.
CONTRAINDICATIONS
Contraindicated in patients with known allergic or hypersensitivity reactions to ProHance.
WARNINGS AND PRECAUTIONS
Nephrogenic Systemic Fibrosis: NSF has occurred in patients with impaired elimination of GBCAs. Higher than recommended dosing or repeated dosing appears to increase risk.
Hypersensitivity Reactions: Anaphylactic and anaphylactoid reactions have been reported, involving cardiovascular, respiratory, and/or cutaneous manifestations. Some patients experienced circulatory collapse and died. In most cases, initial symptoms occurred within minutes of administration and resolved with prompt emergency treatment. Prior to ProHance administration, ensure the availability of trained personnel and medications to treat hypersensitivity reactions. Consider these risks, especially in patients with a history of hypersensitivity reactions or a history of asthma or other allergic disorders.
Gadolinium Retention: Gadolinium is retained for months or years in several organs. The highest concentrations have been identified in the bone, followed by brain, skin, kidney, liver, and spleen. Linear GBCAs cause more retention than macrocyclic GBCAs. Consequences of gadolinium retention in the brain have not been established, but they have been established in the skin and other organs in patients with impaired renal function.
Acute Kidney Injury: In patients with chronically reduced renal function, acute kidney injury requiring dialysis has occurred with the use of GBCAs. The risk of acute kidney injury may increase with increasing dose of the contrast agent; administer the lowest dose necessary for adequate imaging.
ADVERSE REACTIONS
The most commonly reported adverse reactions are nausea and taste perversion with an incidence ≥ 0.9%.
USE IN SPECIFIC POPULATIONS
Pregnancy: GBCAs cross the human placenta and result in fetal exposure and gadolinium retention. Use only if imaging is essential during pregnancy and cannot be delayed.
Lactation: There are no data on the presence in human milk, the effects on the breastfed infant, or the effects on milk production. However, published lactation data on other GBCAs indicate that 0.01 to 0.04% of the maternal gadolinium dose is present in breast milk.
Pediatric Use: The safety and effectiveness of ProHance have been established for use with MRI to visualize lesions with abnormal blood brain barrier or abnormal vascularity of the brain, spine, and associated tissues in pediatric patients from birth, including term neonates, to 17 years of age. Adverse reactions in pediatric patients were similar to those reported in adults. No case of NSF associated with ProHance or any other GBCA has been identified in pediatric patients ages 6 years and younger.
Please see full Prescribing Information and Patient Medication Guide for additional important safety information for/regarding ProHance (Gadoteridol) Injection, 279.3 mg/mL at https://www.braccoimaging.com/us-en/products/magnetic-resonance-imaging/prohance
You are encouraged to report negative side effects of prescription drugs to the FDA. Visit https://www.fda.gov/Safety/MedWatch or call 1-800-FDA-1088.
ProHance is manufactured for Bracco Diagnostics Inc. by BIPSO GmbH – 78224 Singen (Germany).
ProHance is a registered trademark of Bracco Diagnostics Inc.
ProHance Multipack is a trademark of Bracco Diagnostics Inc.
All other trademarks and registered trademarks are the property of their respective owners.
Bracco Diagnostics Inc.
259 Prospect Plains Road, Building H Monroe Township, NJ 08831 USA Phone: 609-514-2200
Toll Free: 1-877-272-2269 (U.S. only) Fax: 609-514-2446
© 2021 Bracco Diagnostics Inc. All Rights Reserved.